SIM only van Telfort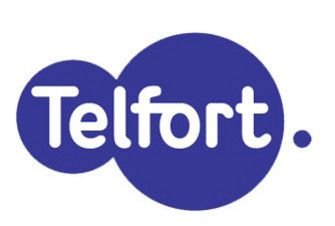 Telfort is dé voordeelspeler voor mobiele telefonie, internet, interactieve televisie en vast bellen. Bij Telfort krijg je de kwaliteit die je gewend bent, maar dan supervoordelig. Dit geldt ook voor onze Sim Only abonnementen. Maar wat is Sim Only nu precies en – nog belangrijker – wat zijn de voordelen van een Sim Only abonnement van Telfort?
Als je een nieuw mobiel abonnement wilt afsluiten, kun je kiezen voor verschillende opties. Je kunt kiezen voor:
* Prepaid
* Een abonnement met een nieuwe smartphone
* Of Sim Only
Met de laatste optie ben je meestal het voordeligst uit. Je betaalt bij Sim Only namelijk alleen voor het gebruik van het telefoonnetwerk en je kunt gewoon gebruik maken van de mobiele telefoon die je al had of van een ander bestaand toestel.
Hoe werkt het
Het afsluiten van een Sim Only abonnement is heel eenvoudig. Je kunt het in een paar stappen online afsluiten en de simkaart wordt dan naar je huisadres opgestuurd. Je kunt de simkaart gebruiken in elke telefoon, als deze maar simlock vrij is. Natuurlijk kun je ook hulp vragen in een van onze winkels, daar helpen ze graag om bijvoorbeeld de simkaart in de telefoon te plaatsen.
De voordelen van SIM only van Telfort
Met Sim Only van Telfort betaal je – net als bij elke andere Sim Only aanbieder – enkel en alleen voor het verbruik van internet, belminuten en sms'jes. Dus waarom zou je voor een Sim Only abonnement van Telfort kiezen? Sim Only van Telfort bied je alle voordelen van het betrouwbare netwerk van KPN, maar dan tegen een super scherp tarief. Dit kan elke maand flink wat geld schelen. Daarnaast kun je bij Telfort altijd en overal supersnel internetten met het stabiele mobiele 4G-netwerk. En via de Telfort BelBewust app heb je altijd controle en inzicht in je verbruik en kosten. Zo betaal je nooit te veel.
Ook kan je jouw ideale Sim Only abonnement zelf samenstellen. Hierdoor kun je het abonnement goed afstemmen op je eigen wensen en verbruik. Als je bijvoorbeeld weinig belt, kies je voor een abonnement met weinig belminuten.
De belangrijkste voordelen op een rijtje:
* Bellen via het betrouwbare KPN netwerk
* Overal landelijke 4G-dekking
* Elke maand dezelfde lage prijs
* Bij elk gesprek na 10 minuten gratis bellen
* Gratis nummerbehoud wanneer je overstapt
* Nooit onverwachte kosten met de BelBewust app
Andere mobiele abonnementen
Heb je geen werkende mobiele telefoon en moet je dus een nieuwe aanschaffen? Dan is het vaak voordeliger om een telefoon met mobiel abonnement te kiezen. Je krijgt bij een dergelijk abonnement namelijk korting op de smartphone, die bij een losse aanschaf een stuk duurder is.